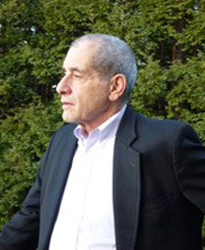 Richard Moon
Founder of Art of the Extraordinary Listening
Richard is the founder of the Art of Extraordinary Listening, which is dedicated to increasing the wealth of our society through the power of harmonious communication. He has authored several books and audio-programs on extraordinary performance including The Power of Extraordinary Listening, Aikido in Three Easy Lessons and The Aiki Mastery Audio CD.
He has been a personal coach to CEOs in the business arena including such high tech start-ups as Cellular One, McCaw Cellular Communications, Nextel Communications and Internet Connect. In addition to personal performance coaching, he has guided strategy, leadership and team development, for executives and their teams.
A skilled mediator, he has provided consultation, coaching and training to leading edge organizations including Lawrence Livermore Laboratories, Chevron Research Laboratories, Apple Computer, Tandem Computer, Motorola, Intel Corp., McCaw Cellular Communications, Monsanto, Scandinavian Air Systems, NTT, Shoretel and Hyatt Hotels.
He is also renowned as an innovative Aikido Instructor holding the rank of 5th Degree Black Belt with Hombu Dojo, Aikido World Headquarters.
Richard is a senior associate with The Nautilus Institute for Security and Sustainability. He has been involved in international peace-building, having worked in Cyprus and Bosnia under the auspices of the Institute for Multi-Track Diplomacy, in association with the Fulbright Commission, the American Embassy in Cyprus, Conflict Management Group and the Harvard Negotiation Project.