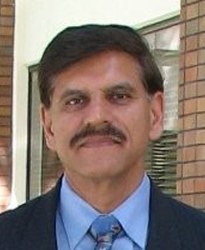 Dinesh Chandra
Co-Founder DNA Global Networks
Dinesh Chandra is Co founder of DNA Global Network, that promotes Org Change Management and global leadership development. After working as Director of Productivity/Quality at Beckman-Coulter, he successfully launched a management consulting firm. This enabled him to work in the U.S and in fifteen other countries, acquiring a global skill set and working with leading organizations like American Express, Cisco, Eicher-Mitsubishi, Fujitsu, Harley-Davidson, Larsen & Toubro, Oracle, Port of Singapore Authority, and Tata Group. He has led many workshops in Transformational Leadership, with business leaders around the globe.
Organizations change when the leadership/people adapt new values/behaviors. Dinesh has specialized in Org Change Management and in Transformational Leadership. He has developed and executed Org Change Management plans for several leading organizations. He is a coach for Global Leaders/Managers who would like to increase effectiveness across culture/countries with a global mindset. By asking questions, he helps them in the discovery of their purpose/passion and inspires them for the alignment with it,
Dinesh has a MS in Industrial engineering and an MBA in Finance. He has authored "Aha so this is Total Quality Management" and is a contributing author to "Learning Organizations: Developing Cultures for Tomorrow's Workplace" and "Community Building: Renewing Spirit and Learning in Business". He has co- edited a book entitled "What Is True Wealth and How Do We Create It?" He is the author of numerous articles on global leadership and citizenship. Dinesh is a charter member of TiE.